The Magnificent 7
"BRINGING POPULAR JAZZ INTO THE 21ST CENTURY!"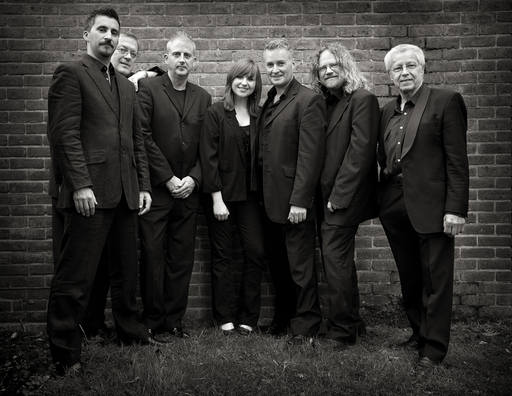 Formed in 2013 by a nucleus of musicians from the Chris Barber, Acker Bilk and Kenny Ball bands, the MAGNIFICENT SEVEN jazz band comprises some the most sought-after and successful musicians on the jazz scene today. Performing a wide range of jazz styles through well crafted arrangements, this band of versatile musicians successfully blends music from every jazz genre into an exciting and approachable package.
Calling on their experience of performing with Europe's most influential jazz bands of the last sixty years, the MAGNIFICENT SEVEN combines a wealth of experience with youthful exuberance. Paying homage to the great jazz masters of the early jazz period as well as keeping alive the sounds of the swing era, the MAGNIFICENT SEVEN's repertoire also celebrates the jazz revival of the 1950's, tipping their hat to the great bands of Barber, Ball and Bilk. This band takes no prisoners!
The MAGNIFICENT SEVEN play a varied repertoire, with compositions and arrangements by Louis Armstrong, Duke Ellington, Benny Goodman, Louis Prima, Errol Garner, Fats Waller, Chucho Valdez, Paquito D'Rivera and many more.
They have recorded two albums so far.... "The Good, The Bad and The Ugly" and "A Jazz Odyssey", both of which have had a fabulous reception.